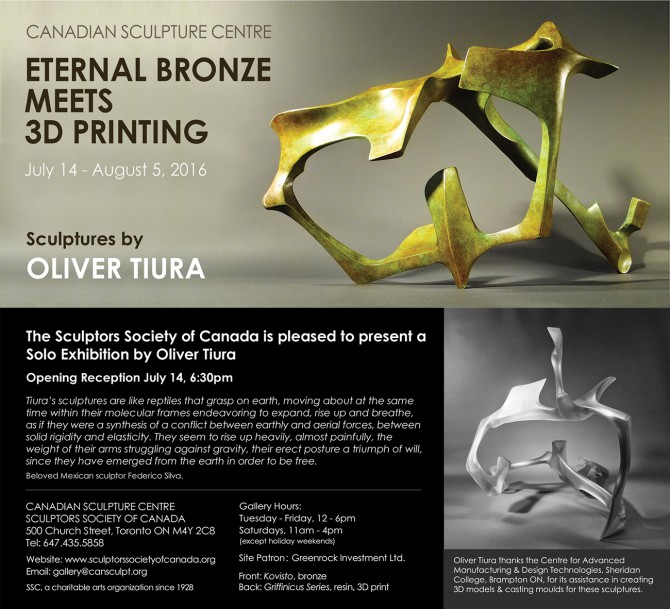 The Sculptors Society of Canada is proud to present….
ETERNAL BRONZE MEETS 3D PRINTING

, 
Jul 14 – Aug 5

, Opening

Jul 14, 6:30 – 9pm
Solo Exhibition by OLIVER TIURA
Please join us for Toronto's first dynamic 3D-printed sculpture exhibition in conjunction with bronzes. 
Oliver Tiura
, AOCA, MFA, SSC, a former Professor, is a senior Canadian sculptor of Finnish origin. To date he has over 75 one man and group exhibitions to his credit in numerous countries including Mexico, the US, Canada and in Europe. His practice involves a wide process of sculptural and 2D media – including cast bronze, 3D printed resins, acrylics and encaustics. 
Tiura has been an SSC Member since 1979.
Image credits:
Front: "Kovisto", bronze
Back: "Griffinicus Series", resin, 3D print by Oliver Tiura