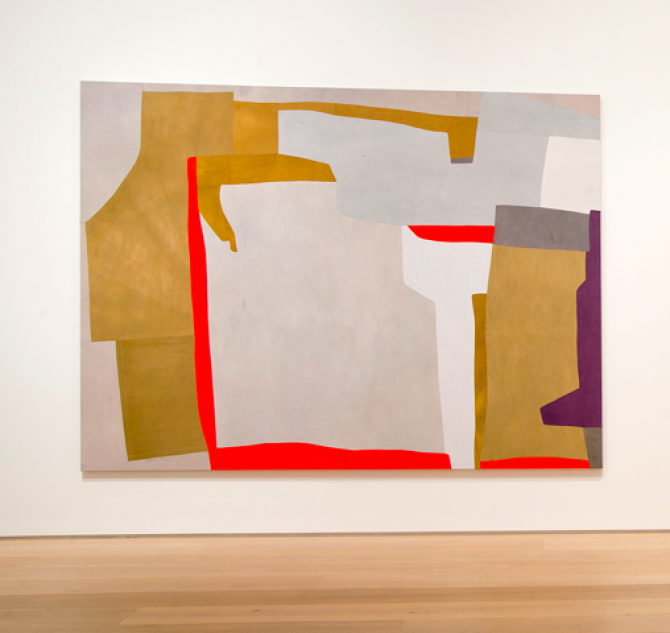 Curated by Naomi Potter
Colleen Heslin's paintings resonate with the tension of material and gestural complexity. Successfully fusing thought and action, the work dismantles material hierarchy by providing equal space to art and craft. Considering formal abstraction and craft-based methods of mark making, Heslin's work thoroughly explores colour, shape, and texture. Constructed out of hand-dyed and ink-stained fabric, the work acknowledges histories of photography and textiles, and finds connections with the Colour Field painters of the 1960s and 1970s.
Image: Colleen Heslin, Spotting Elegance within the Chaos, 2016. Photo by John Dean.