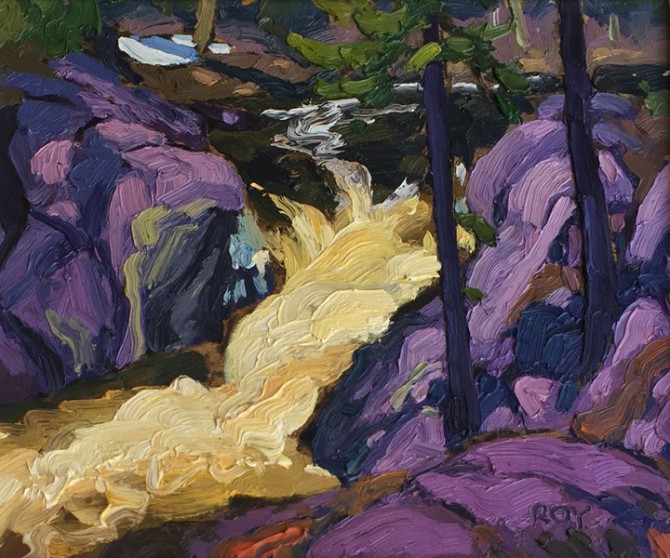 BUCK FALLS SKETCH, 2013 by Rejean Roy. 10″ x 12″. Oil on panel
Join us this Saturday February 11 for the final day of Artists Choice 2017. Visit our website for a full online preview.
On Wednesday February 15 we'll be hosting a fundraiser for the Kivalliq Inuit Art Camp. Click here for more information and to RSVP email requests@robertsgallery.net.