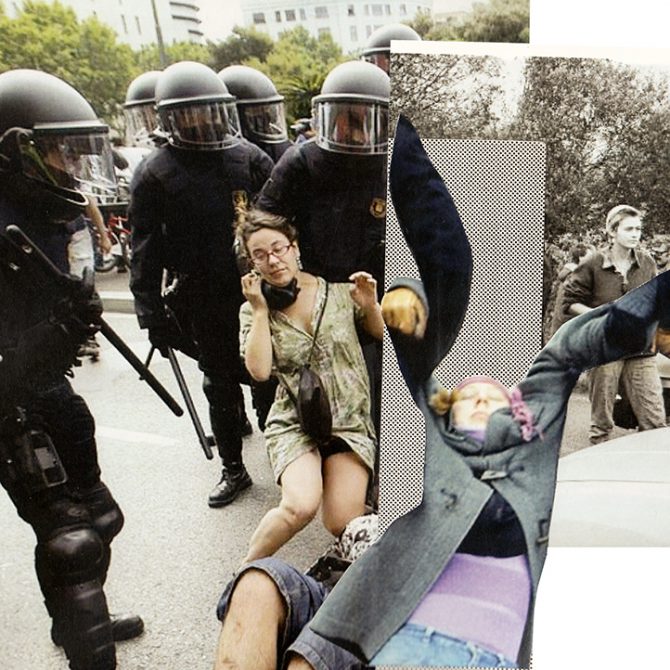 The Levellers extends Annie MacDonell's ongoing research and exploration of acts of political resistance, with a focus on gestures of refusal/withdrawal and instances in which the body is used as a site of political action. To level is to make even, to redress an imbalance. The gestures that MacDonell is fascinated by are illustrative of the strange and amorphous effect that going limp has on the balance of power between the individual and the apparatus of the state.
Special thanks to our community partner Trinity Square Video for their support of this exhibition.
Annie MacDonell Artist Talk: Saturday, May 13, 1 PM
Double-bill artist talk with Vivek Shraya!