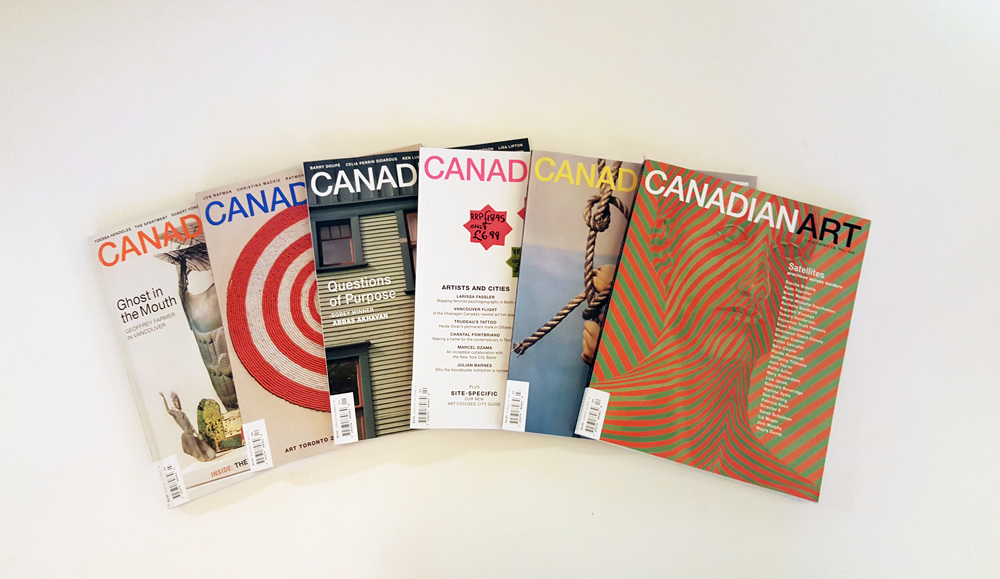 1. Read our website and magazine regularly to get a sense of our tone and style, and become familiar with Canadian Art's editorial vision.
2. We prefer smart, accessible prose over academic writing. We are always interested in untold histories and marginalized voices that challenge the status quo. This includes the art-world status quo.
3. Are you pitching a review? It's not the '90s anymore: TL;DR. We are interested in unconventional and generous approaches to the form. We would prefer that the review be exciting and stimulating to readers who have not seen the show, and/or have not had beers with the artists/curators.
4. Check to see if we have already published a piece about the artist, exhibition or concept you are pitching before you get in touch.
5. Compose your story outline and angle using the same tone that you will write your piece in. Use your pitch to show us what kind of writer you are.
6. Why us? Why you? Why now? Tell us why Canadian Art should publish your story, why you are the only writer for the job, and why the story is timely and relevant.
7. Attach one or two relevant clips or links and tell us about your professional background.
8. Tell us how long it will take you to turn the piece around and let us know if you are pitching your idea to other publications simultaneously so that we can get back to you within an appropriate timeframe.
9. Keep it short: limit the length of your pitch so that it fits on one printed page. Our pitches are vetted by consensus at story meetings. Send your pitches to editorial@canadianart.ca. Please send no more than one pitch email per month, and include no more than three pitches per email.
10. We do not typically accept pieces on spec.
11. We do not accept pitches from curators wanting to write on exhibitions that they are organizing or that are hosted at their place of employment, or on artists with which they are professionally affiliated, as this represents a conflict of interest. If you are a curator who wants to let us know about an upcoming project or artist, we would love to hear from you, but will likely look for another writer if interested.
To list an exhibition, please visit canadianart.ca/exhibition-form.
To be included in our Gallery Directory, please visit canadianart.ca/gallery-form or contact Kaari Sinnaeve at ksinnaeve@canadianart.ca.
If you are an artist or curator and would like us to consider your exhibition for inclusion in our weekly Must-Sees, please send information at latest one week in advance to preview@canadianart.ca.