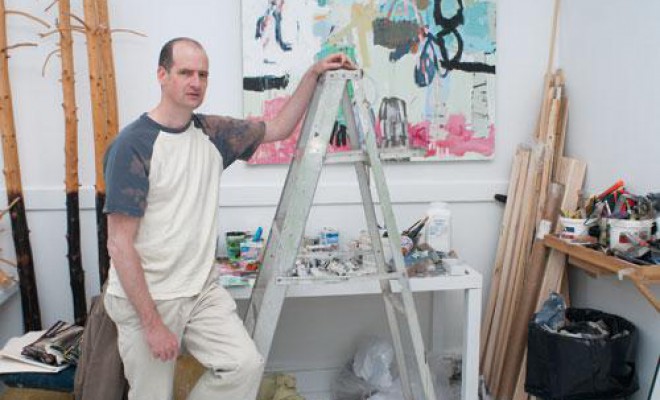 Born in Ottawa on July 5, 1968. Lives and works in St. John's.
Will Gill is a Newfoundland-based artist known for his wide-ranging and often poetic works in sculpture, painting, photography and video. He received his BFA at Mount Allison University, mainly focusing on sculpture. He moved to St. John's in 1997, and other media have since emerged as being of interest as well. Some of Gill's notable works have drawn upon the Newfoundland landscape. In the 2009 performance Cape Spear, he tossed fibreglass-encased flares off of the easternmost point of North America using a catapult. The 2009 installation Bareneed is a replica of a cast-iron bathtub that Gill saw on the bottom of the ocean floor while sea-kayaking near the titular coastal community. (The artist himself has noted that the St. John's setting has been key to his art production.) Gill was longlisted for the Sobey Art Award in 2004 and 2006. In May and June 2013, he was part of a collateral project of the Venice Biennale.
Image of Will Gill in his studio in June 2010 by Bojan Fürst from the Fall 2010 issue of Canadian Art.