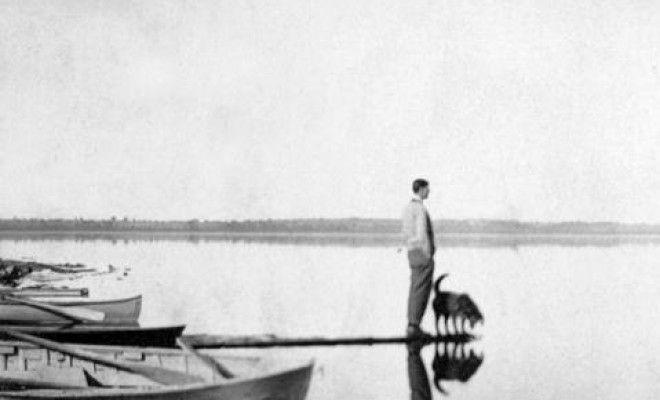 Born on August 5, 1877, in Claremont, Ontario. Died on Canoe Lake, Ontario, in 1917.
Tom Thomson's paintings have defined the northern landscape for generations of Canadian artists and art lovers. Often painting outdoors in Algonquin Park, Thomson knew many members of the Group of Seven but died before the group was formally founded. Early years following childhood in the Owen Sound/Georgian Bay area involved various pursuits; eventually, following time in Seattle, he became a graphic artist in Toronto. In 1907, he joined Grip Ltd., a photo-engraving shop where several future Group of Seven members worked, including Arthur Lismer and Fred Varley. In 1912, he shifted from portrait-based work to Algonquin Park landscapes. In 1913, the Government of Ontario purchased one of his paintings, and opthalmologist James MacCallum became his patron. In the years following, he would spend the warmer months in Algonquin and the colder ones in Toronto, finishing canvases in a small shed in Rosedale. On July 16, 1917, his body was found floating in Canoe Lake; the circumstances of his death remain a mystery. In 1967, the Tom Thomson Art Gallery in Owen Sound was named in his honour, and in 2011, a major UK show at the Dulwich Picture Gallery brought his legacy to an international audience.
Photo of Tom Thomson at Lake Scugog by T.H. Martin. Courtesy the Tom Thomson Art Gallery.