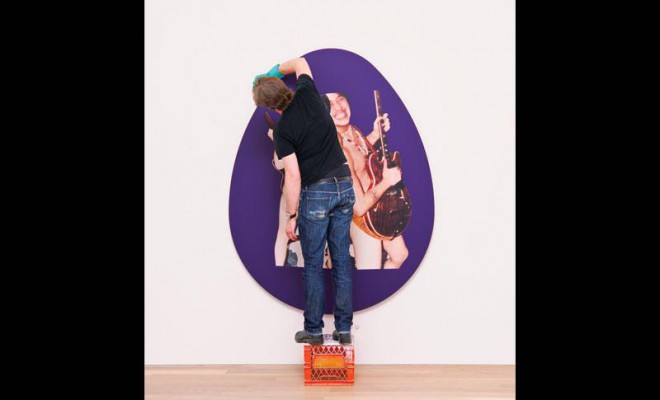 Born in New Westminster in 1968. Lives and works in Vancouver.
Steven Shearer is a multidisciplinary artist known for his paintings and drawings, photo collages, sculptures and text-based works. His subject matter typically focuses on the world of his upbringing: suburban and rural working-class youth culture, in particular the iconography of heavy metal and 1970s teen idols. In Shearer's hands, such iconography—with its long-haired and occasionally androgynous men—becomes a deliberate reference to art-historical works and their bohemian subjects, from Albrecht Dürer's to Henri de Toulouse-Lautrec's. Shearer's breakthrough year was 2007, when London's Ikon Gallery gave him his first major European-institution show, curated by Nigel Prince. The show later moved to Toronto's Power Plant. In 2011, Shearer represented Canada at the Venice Biennale, where he showed a retrospective of his paintings and drawings, as well as a large text-based work outside the pavilion—part of a series of works extrapolating lyrics from heavy-metal songs. Shearer studied at the Emily Carr College of Art and Design, and his works are in many public and private collections.
Photo of Steven Shearer at work from the Summer 2011 issue of Canadian Art.