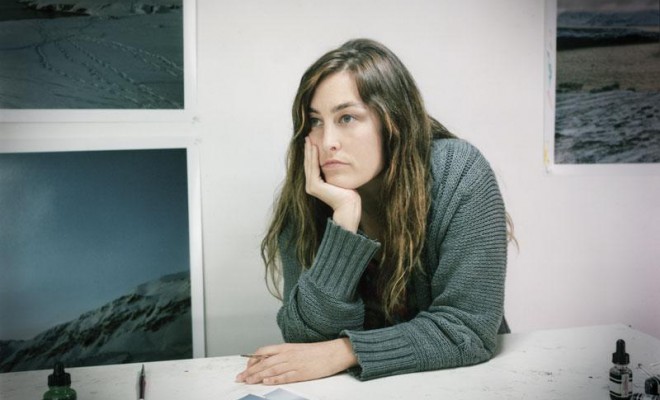 Born in Winnipeg in 1976. Lives and works in Winnipeg.
The work of Sarah Anne Johnson engagingly and unpretentiously suggests photography's limits in conveying one's full sense of a past personal experience. It also often addresses society's troubled relationship to the environment and articulates the multifaceted nature of communal experiences. Johnson's breakthrough work, Tree Planting, is an installation offering actual photos from the titular work experience interspersed with photographs of naively sculpted reproductions of related memories. A more recent series, Arctic Wonderland, is based on a 12-day artist trip to the Arctic Circle, with painting and etching on her photographs suggesting the ecologically conflicted side of such an expedition. Of late, Johnson has also created sculpture and performance rooted in her reflections on personal and family history. Born in Winnipeg in 1976, Johnson completed her BFA at the University of Manitoba and her MFA at Yale University. Her work has been included in the Canadian Biennial and it won the inaugural Grange Prize in 2008. Johnson has exhibited at the Fondation Cartier, the Guggenheim Museum and the National Gallery of Canada, among other venues.
Photo of the artist in her studio by Steven Ackerman from the Fall 2011 issue of Canadian Art.