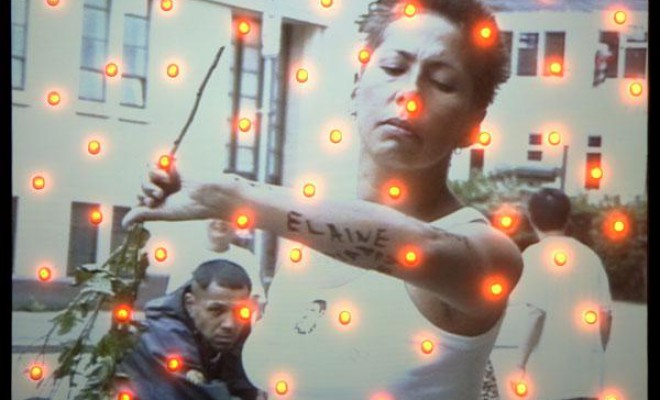 Born in Upsala, Ontario, in 1960. Lives and works in Winnipeg.
Since the late 1980s, the work of Anishinabe artist Rebecca Belmore has pivoted on a highly charged balance between the personal and the political, addressing history, place, trauma and memory. Her performance-based practice often incorporates elements of sculpture, installation and video, positioning the artist's body and voice as trenchant counterpoints to stereotypes about First Nations people and highlighting unresolved burdens of social justice. Among her best-known works is 1991's Ayum-ee-aawach Oomama-mowan: Speaking to Their Mother, a massive megaphone that toured from Parliament Hill to First Nations territories across the country, and was created in response to the Oka crisis. Also well known is The Named and the Unnamed (2002), a multi-part installation that commemorates women missing from Vancouver's Downtown Eastside. In 2005, Belmore was the first Aboriginal woman to represent Canada at the Venice Biennale. Her work has also been featured at the the Havana Biennial and Biennale of Sydney, among other national and international venues. Belmore is the recipient of numerous prizes and awards, including the 2009 Hnatyshyn Award.
Detail from Rebecca Belmore's The Named and the Unnamed courtesy the Morris and Helen Belkin Art Gallery; photo by Howard Ursuliak.