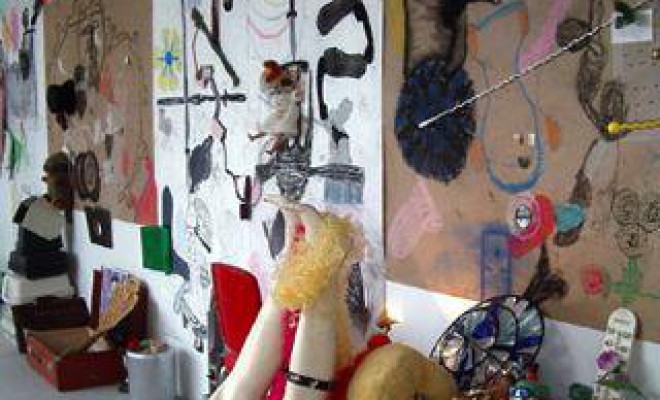 Born in Montreal in 1974. Lives and works in Montreal.
The drawings, performances, videos and installations of Raphaëlle de Groot raise questions about the relationship of art to the body, identity, memory and material phenomena. In 2007's Portraits de clients, de Groot changed her own likeness using rudimentary materials to match the appearance of former clients of a bank in which the performance was staged. In 2004's Drawing Session, de Groot modified her own body with paper, clay and other materials as a life-drawing class documented those changes. And in an earlier work, Mémoire vive, de Groot worked with artists and historians to consider the relationship between "dead" memory locked in documents to that of "living" memory anchored in the present. The artist's work was included in the 2008 Quebec Triennial, the 2010 exhibition "Femmes artistes" at the Musée national des beaux-arts du Québec, and the 2012 exhibition "Archi-Féministes" at Centre Optica. She has won the 2012 Sobey Art Award, the 2006 Pierre-Ayot Prize and the 2011 Prix Graff.
Image of Raphaëlle de Groot's collaborative 2009 project The Burden of Objects courtesy of the artist.