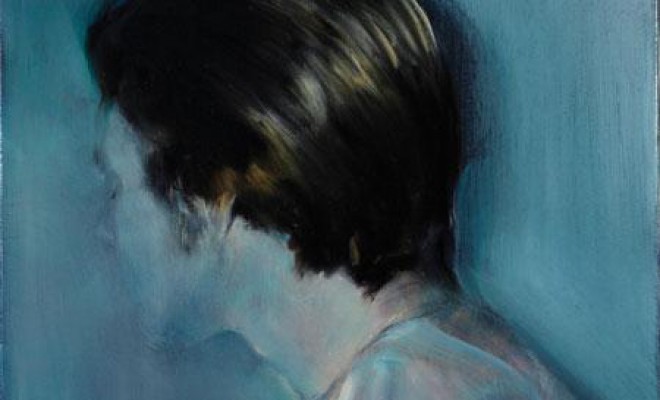 Born in Hamilton in 1977. Lives and works in New York and Paris.
Paul P. is a painter and draughtsperson whose exquisite landscape and figurative work has equal roots in late-19th-century aestheticism and gay pornography. P. was raised in Mississauga and studied at York University; as a student, he was a studio assistant for artist Stephen Andrews, and began using gay porn as a life-drawing reference. He exhibited his first portraits of young men, many faces from these porn magazines, in 2001. In 2003, he made his New York solo-show debut at Daniel Reich Gallery, and in 2006, relocated to Paris for several years. Later oil paintings recall the gauzy, abstracted vistas of James McNeill Whistler and the European Symbolists. P.'s work is in the collections of, among others, the Museum of Modern Art and the Art Gallery of Ontario. He has also been included in the 2014 Whitney Biennial.
Image of Paul P.'s Untitled (2010) from the Summer 2011 issue of Canadian Art.