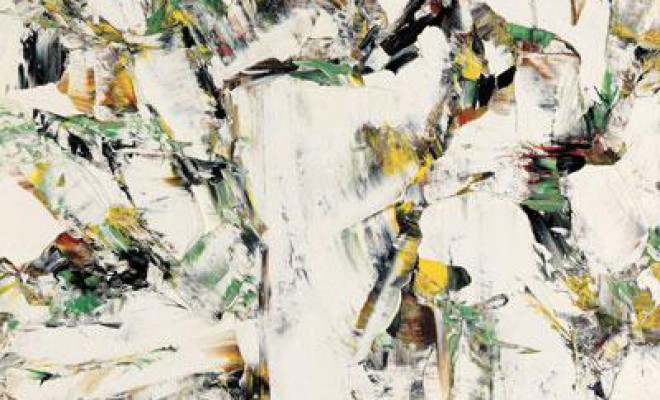 Born in 1905 in Saint-Hilaire, Quebec. Died in 1960 in Paris, France.
A legendary Canadian abstract painter, Borduas wrote the Refus Global manifesto that served as a cornerstone of Quebec's Automatiste movement. Starting out as an apprentice to painter Ozias Leduc, Borduas won a scholarship to the École des beaux-arts de Montréal, where he won prizes. After further studies in Paris, he returned to Montreal to  join John Lyman's Contemporary Arts Society. His work as a teacher brought him into regular contact with the young artists— Marcel Barbeau, Roger Fauteux, Claude Gauvreau, Jean Paul Riopelle, Pierre Gauvreau, Fernand Leduc, Jean-Paul Mousseau, Marcelle Ferron and Françoise Sullivan—who would join him in the Automatiste movement. Following publication of the Refus Global manifesto in 1948, Borduas was dismissed from his job as a teacher. He moved to New York in 1953 and lived there for two years until moving on to Paris, where he died of a heart attack. Borduas is a seminal figure in modern Canadian art. His paintings are often prominently displayed in major public collections across the country, and sales at auction of his paintings have surpassed $500,000.
Image of Paul-Émile Borduas' 1956 painting Jeunesse courtesy of Heffel Fine Art Auction House.