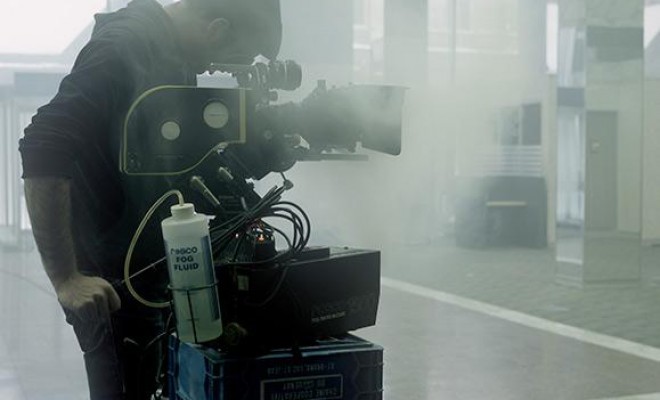 Born in Montreal in 1975. Lives and works in Montreal.
Pascal Grandmaison's photo, film and video works offer poetic meditations on subjects ranging from the portraiture traditions to modernist architecture, while also demonstrating a critical awareness of the mediated nature of representation. Using an analytical perspective and a minimal aesthetic, Grandmaison has made works at varying scales. Le jour des 8 soleils (2012), a series of films accompanied by a downloadable soundtrack, was projected on the surfaces of various downtown Montreal buildings. In his breakthrough photo series Verre (2004–2005), individuals hold a clear sheet of glass between themselves and the camera, as if imprisoned inside the photographic image. Since his first major solo survey at the Musée d'art contemporain de Montréal in 2006, which toured to the National Gallery of Canada in 2007, Grandmaison's work has been exhibited nationally and internationally, including at Casino Luxembourg in 2011. Grandmaison, a graduate of UQAM, was shortlisted for the 2013 Sobey Art Award.
Photo of Pascal Grandmaison courtesy the artist.