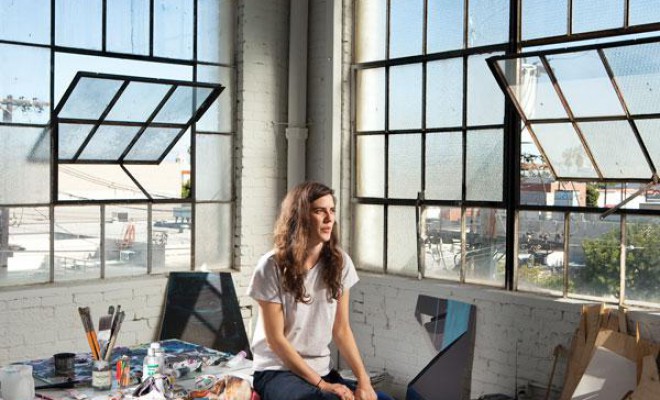 Born in Fort Collins, Colorado. Lives and works in Los Angeles.
Monique Mouton is a Vancouver-trained artist garnering growing attention. Her work bridges several poles: fragility and strength, diversion and seriality, simplicity and richness, visuality and corporeality. Born in Fort Collins, Colorado, Mouton trained at the Emily Carr Institute of Art and Design, where she was influenced and championed by one of her instructors, renowned Canadian abstract painter Elizabeth McIntosh. In early works—seen, in one instance, in an exhibition curated by McIntosh—Mouton's thin layers of oil paint on irregular, eccentrically shaped panels collide old-school modernism with newer art tendencies to folly, fallacy and failure. Textures and brushstrokes from the panels' gesso bases are accentuated, emphasizing the human presence and process behind oft-idealized shapes and hues. Though Mouton's early works could be categorized as paintings, she has more recently drawn out their sculptural quality by placing works on the floor and leaning them against walls. Mouton a graduate from the Bard College MFA program in 2014, has exhibited at the Vancouver Art Gallery, Diaz Contemporary and Or Gallery, among other venues.
Photo of Monique Mouton in her studio by Gregg Segal from the Spring 2012 issue of Canadian Art.