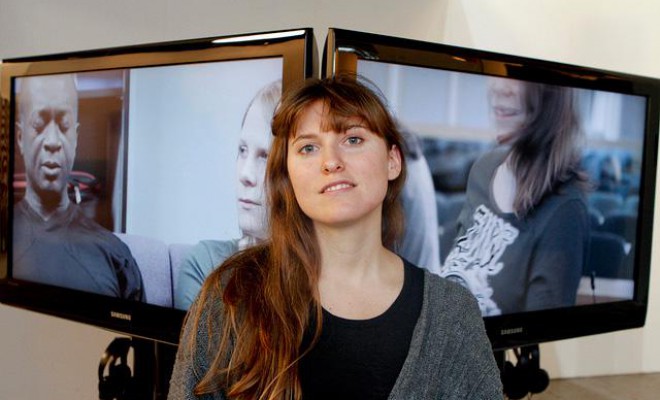 Born in Toronto in 1979. Lives and works in London and New York.
The dramatic film works of Melanie Gilligan reflect disturbing and sombre dystopian worlds; they are produced with the smooth conventionality of TV serials and a keen eye to contemporary media, technology and political economy. Gilligan graduated with a BFA from London's Central Saint Martins in 2002, and from 2004 to 2005 she was a fellow with the Whitney Museum of American Art's Independent Study Program. Gilligan works across media and is prolific as a writer and teacher. Her critical writing appears in publications such as Artforum and Texte zur Kunst, although Gilligan is best known for her foreboding video works Crisis in the Credit System (2008), Self-Capital (2009), and Popular Unrest (2010). Though much of her work is freely viewable online, it has also appeared in group exhibitions at venues such as Tate Britain and Manifesta 8, and in solo exhibitions at the Banff Centre, Presentation House Gallery, the Justina M. Barnicke Gallery, Chisenhale Gallery in London and the Kölnischer Kunstverein in Cologne. Honours include the 2009 Paul Hamlyn Award for Artists and the 2010 Illy Present-Future Award.
Photo of Melanie Gilligan following her 2010 Illy Present-Future Award win by Max Tomasinelli (maxtomassinelli.com).