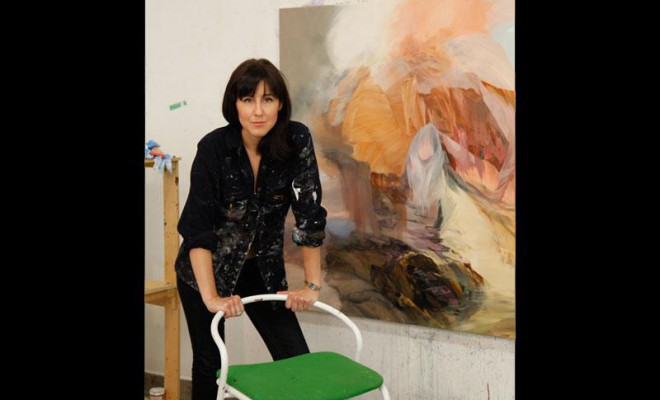 Born in Montreal in 1980. Lives and works in Ottawa.
Melanie Authier is an Ottawa artist known for lush, complex paintings. Her works elegantly morph and layer various shapes, lines and textures to create a kind of deep visual space. As such, they bridge abstraction and representation to offer "improbable environments" which reveal new insights and pleasures upon sustained looking. Authier received her BFA from Concordia University and her MFA from the University of Guelph. Her art broke through to wider attention in 2007 with an honourable mention in the RBC Canadian Painting Competition. Since then, her work has been exhibited nationally at venues including the Ontario College of Art and Design, the Winnipeg Art Gallery, Modern Fuel and the Carleton University Art Gallery. Her work has also been included in recent surveys of contemporary Canadian painting such as "The Phoenix Art" at Galerie Simon Blais and "60 Painters" at Humber College. Authier's work is in the collection of the National Gallery of Canada, TD Bank and BMO, among other institutions.
Photo of Melanie Authier in her studio courtesy of Georgia Scherman Projects.