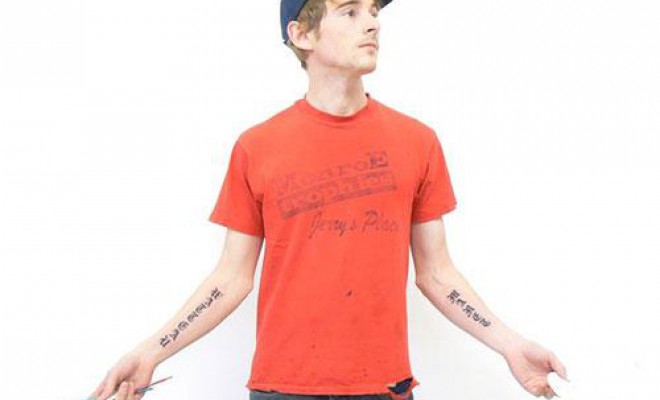 Born in Edmonton in 1981. Died in Brooklyn in 2011.
During his short career, Mathieu Lefevre created a series of paintings and sculptures that humourously deconstructed the nature of the object, as well as art-world platitudes. Born in the prairies, Lefevre moved to Quebec in his early 20s, graduating from l'Université du Québec à Montréal in 2006. His work was subsequently shown in Canada and internationally, including Madrid, Miami and Copenhagen. Lefevre moved to New York in 2010, honing a practice that merged modernism and conceptualism with a cheeky, punk-rock aesthetic (I Don't Get It consists of the title squirted out in oil on a board). In 2011, at age 30, Lefevre was hit and killed in a collision between his bicycle and a flatbed truck in Brooklyn. That year, he had solo exhibitions at Galerie Division in Montreal, Angell Gallery in Toronto, the Hole Gallery in New York and Temporary Storage Gallery in Brooklyn.
Photo of Mathieu Lefevre by Lee Brunet.