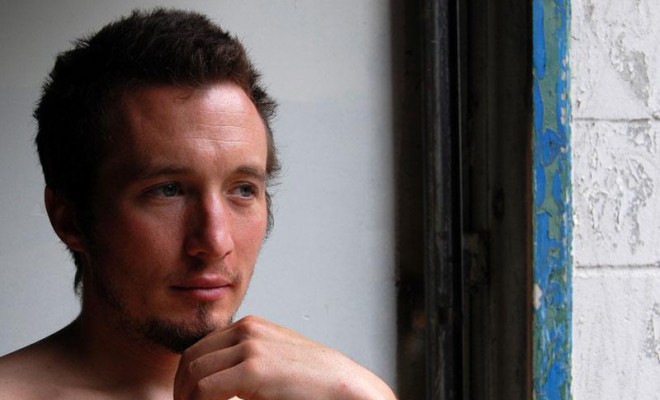 Born in Calgary in 1978. Lives and works in Montreal.
"My work really begins where the rest of the world ends." So writes Maskull Lasserre in describing a sculptural practice that strikes a delicate balance between hard-edged industrial media and a delicately poetic resolve. Lasserre brings a distinctly workmanlike approach to his art, forging and rendering his wide-ranging objects—a working-guillotine-cum-medical-stretcher, a violin fitted with a handgun, an ersatz upright steel piano crushed by a boulder—into subtle if somewhat surreal reflections on the beauty and violence of everyday life. A graduate of Mount Allison University and Concordia University, Lasserre has been featured at various private and public galleries in Canada. In 2010, he participated in the Canadian Forces Artists Program in Afghanistan, and in 2012, his work was exhibited at the Museum of Arts and Design in New York.
Portrait of Maskull Lasserre by Mirana Zuger.