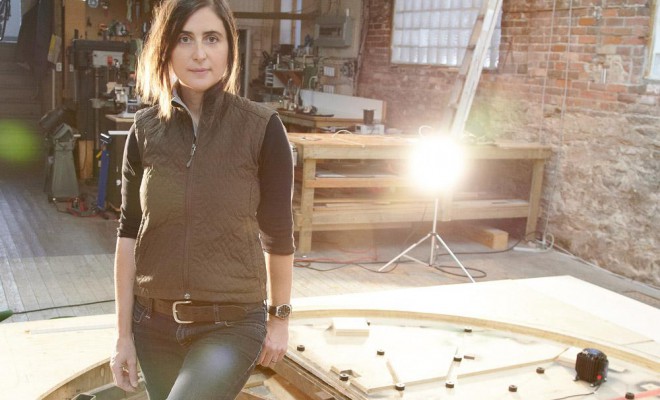 Born in 1965 in Edmonton. Lives and works in Toronto.
Marla Hlady is a celebrated sound artist and kinetic sculptor. Her pieces deal with the nature of sound, often materializing it for viewers and reorienting their connection to everyday auditory experiences. Hlady received a BFA from the University of Victoria and an MFA from York University. She began showing in the early 1990s, eventually being included in several national and international group shows, such as 1996's "Blink" at Toronto's Power Plant. (In 2001, the same gallery hosted a solo show of her work.) Hlady's practice developed in scope and ambition through the 2000s; 2008's Playing Piano was a player piano from the 1920s intricately modified with contemporary machinery. In 2012, Hlady did a number of site-specific projects for her solo show at Hallwalls in Buffalo, New York, and for a residency in Norway. Hlady was nominated for the 2002 Sobey Art Award and her work is in the collections of the Art Gallery of Ontario and the National Gallery of Canada.
Photo of Marla Hlady in her studio by Miguel Jacob from the Spring 2013 issue of Canadian Art.