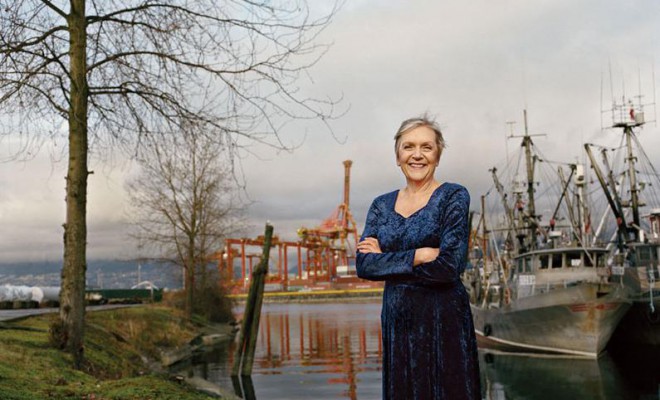 Born in Regina in 1953. Lives and works in Vancouver.
Margaret Dragu is an award-winning performance artist. She began her career as a dancer. In 1971, she spent a year in New York City studying with choreographers Alwin Nikolais and Murray Louis, and during this time also became acquainted with an interdisciplinary art scene that embraced performance, music and other forms of action art. She later moved to Montreal on scholarship, and then to Toronto. During these years, she experimented with striptease/burlesque, worked with experimental filmmakers, and choreographed. In 1986, Dragu moved to British Columbia, and in 1990, she began producing installations and new-media works. She is known for her various personae: Lady Justice, Verb Woman, Art Cinderella and Nuesta Señora del Pan. In her work, Dragu stresses the importance of creation and expression outside of a normative gallery context, emphasizing improvisation and everyday actions. Dragu has performed extensively at international festivals. In 2012, she won the Governor General's Award in Visual and Media Arts.
Photo of Margaret Dragu by Martin Lipman courtesy of the Canada Council for the Arts.