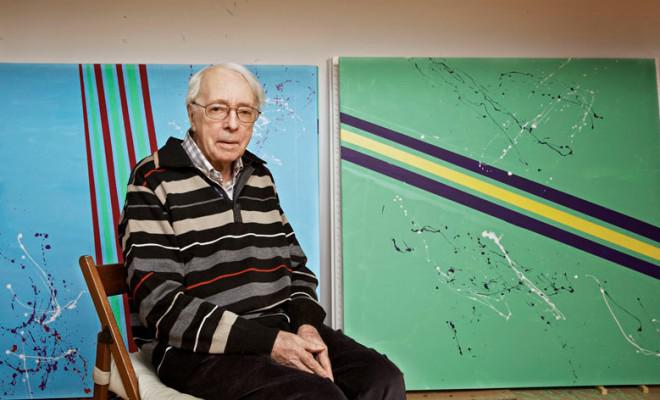 Born in Montreal on February 18, 1925. Died on January 2, 2016.
An original signatory of the Refus global manifesto of 1948, which called for liberation from typical Quebec values of the time, Marcel Barbeau built a career spanning seven decades. He was one of the first non-figurative painters in Canada, and his four-thousand-plus artworks notably include abstract Automatiste painting as well as sculpture, sound art and public art. Barbeau studied at the École du Meuble de Montréal from 1942 to 1947 where he was taught by artist Paul-Émile Borduas and studied alongside classmates Jean-Paul Riopelle and photographer Maurice Perron. In 2013, Marcel Barbeau won the Prix Paul-Émile-Borduas from the Quebec government as well as the Governor General's Award from the Canada Council. Barbeau exhibited extensively throughout Canada, the United States and Europe, and his work is represented in major institutional collections including the Art Gallery Of Ontario, the British Museum, the National Gallery of Canada and the Stedelijk Museum.
Photo of Marcel Barbeau in his Montreal studio by Martin Lipman for the Canada Council for the Arts.