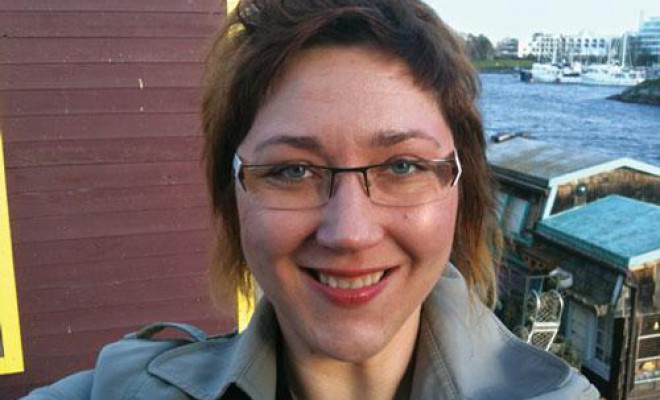 Born in Saskatoon in 1970. Lives and works in Montreal.
Luanne Martineau is best known for large-scale felted wool sculptures that she creates using, in part, traditional craft techniques. These sculptures engage notions of traditional female work as well as high modernist art and craft, occupying a space between humour and sobriety and the beautiful and grotesque. Refusing to fit neatly into any category, Martineau's sculptures (as well as her drawings) juxtapose contrasting notions, creating productive confrontations between them. Martineau studied at both the Nova Scotia College of Art and Design and the Alberta College of Art and Design before receiving her MFA from the University of British Columbia in 1995. Martineau's work has been exhibited across Canada and internationally, including several group exhibitions at the Vancouver Art Gallery and more recently a solo exhibition at the Musée d'art contemporain de Montreal. She received the 2007 VIVA Award for the Visual Arts and was a runner-up for the Sobey Art Award in 2009. Her work is in the collection of the National Gallery of Canada, the Art Gallery of Greater Victoria and the Alberta Foundation for the Arts, among other institutions.
Photo of Luanne Martineau in Victoria, January 2011, from the Spring 2011 issue of Canadian Art.