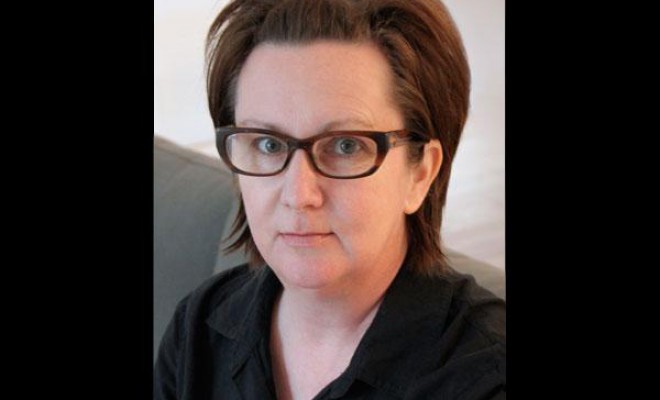 Born in 1960 in Montreal. Lives and works in Toronto.
Laurel Woodcock is a multidisciplinary artist working in sculpture, video, audio, photography and performance. She is known for her interest in familiar language, turns of phrase, song lyrics, punctuation marks, typography and various other syntactical elements. These become materials with which she explores the problems and possibilities of language: its formal qualities and malleable meanings. Often, her work can be confused for official or corporate public signage—from billboards to a banner towed by a plane. Woodcock has exhibited nationally at the Power Plant, the Art Gallery of Ontario, the Contemporary Art Gallery, the Art Gallery of Greater Victoria, and the Agnes Etherington Art Centre, among other Canadian venues. Internationally, she has shown her videos in New York, London, Chicago, Cairo, Berlin, Paris, Barcelona and Glasgow. Woodcock's work can be found in numerous public and private collections.
Photo of Laurel Woodcock courtesy the artist.