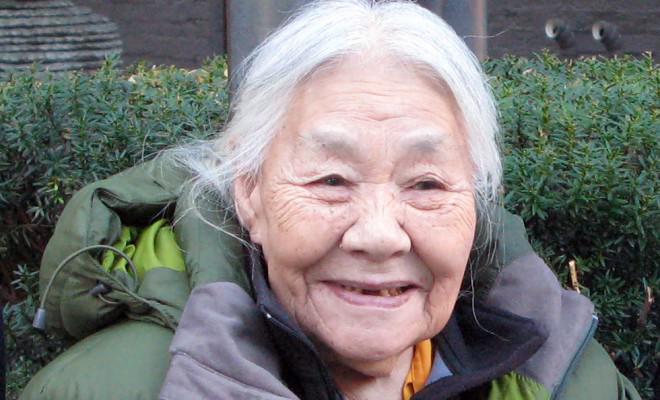 Born in Ikerrasak, Baffin Island, on October 3, 1927. Died in Cape Dorset on January 8, 2013.
Kenojuak Ashevak is one of the best known and most acclaimed Inuit artists of the last 50 years. Ashevak was born in Ikerrasak, a campsite on Baffin Island, and eventually settled in Cape Dorset, where she worked on prints at the West Baffin Eskimo Co-operative, also known as the Kinngait studios, alongside other artists such as Pitaloosie Saila, Mayoreak Ashoona and Napatchie Pootagook. Ashevak gained fame for her print The Enchanted Owl, which became an iconic Canadian artwork, appearing on postage stamps and coins. Ashevak travelled the world with her art, including Japan, where she completed a mural for the 1970 World's Fair. She received the Governor General's Award in Visual and Media Arts in 2008, and she continued to work and show into her 80s, taking up large-scale drawing and practicing from her home in Cape Dorset.
Photo of Kenojuak Ashevak courtesy Feheley Fine Arts.