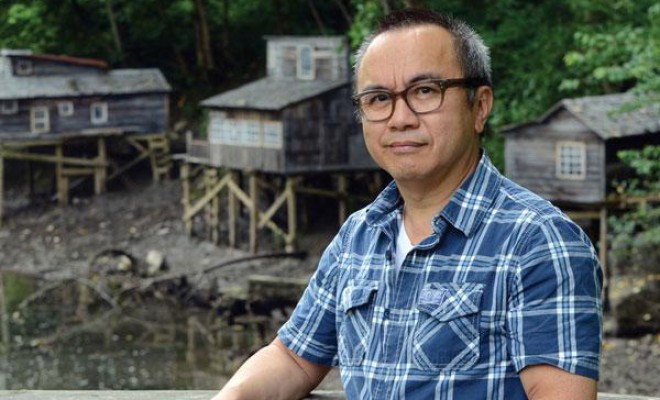 Born in Vancouver on September 26, 1956. Lives and works in Philadelphia.
Known for investigations of identity, language and space that often address colonial legacies, Ken Lum has created work in photography and installation, among other media. His work has been widely exhibited since the late 1970s, including solo exhibitions at the National Gallery of Canada, Witte de With, and the Vancouver Art Gallery, which held a major retrospective in 2011. Prominent international group exhibitions include the 2014 Whitney Biennial, the 2008 Gwangju Biennale, the 2007 Istanbul Biennial, Documenta XI and the 1995 and 2001 Venice Biennales. Lum has garnered international praise for his public art, which has been installed in Vienna, Toronto, Stockholm and—notably—in his hometown via his white neon Monument for East Vancouver (2010). Lum's practice also includes writing and curating. He is founding editor of Yishu: The Journal of Contemporary Chinese Art and was head of the graduate program in studio art at the University of British Columbia from 2000 to 2006. Currently, he is director of the undergraduate fine arts program at the University of Pennsylvania School of Design.
Photo of Ken Lum in North Vancouver in July 2012 by Mike Wakefield.