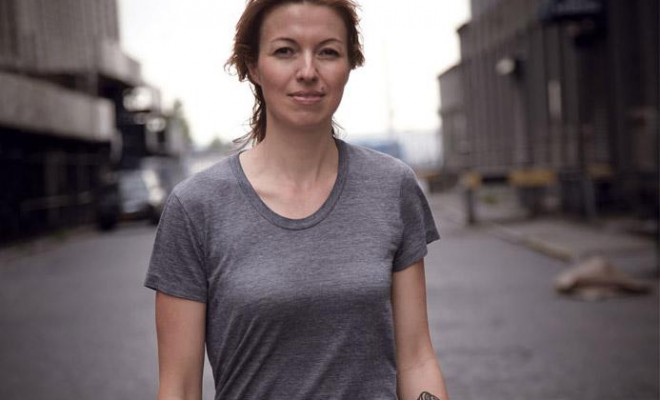 Born in Toronto in 1977. Lives and works in Brooklyn.
Julia Dault is a Toronto-born painter and sculptor whose one-off sculptures of Formica and Plexiglas—reated
reated in a few hours on-site at a gallery, rather than over several weeks in the studio—have won her wide recognition. She received her BA in art history from McGill University in 2001 and her MFA from Parsons in 2008. In between, among other activities, she worked as a critic for the National Post. Dault's sculptural materials recall a Minimalist aesthetic while her process speaks to traditions of performance and live art. Her paintings are mainly abstract, often created out of layers of textiles, paint and (again, often) Plexiglas. Her work broke through to wider attention as part of the 2012 New Museum Triennial in New York; since then, she has exhibited at London's White Cube, the Gwangju Biennale, the Marrakech Biennale, the Power Plant, and Vancouver's Contemporary Art Gallery. Her work can be found in the permanent collections of the Solomon R. Guggenheim Museum, the Saatchi Gallery, the Art Gallery of Ontario and others.
Photo of Julia Dault in Brooklyn by George Whiteside from the Fall 2012 issue of Canadian Art.