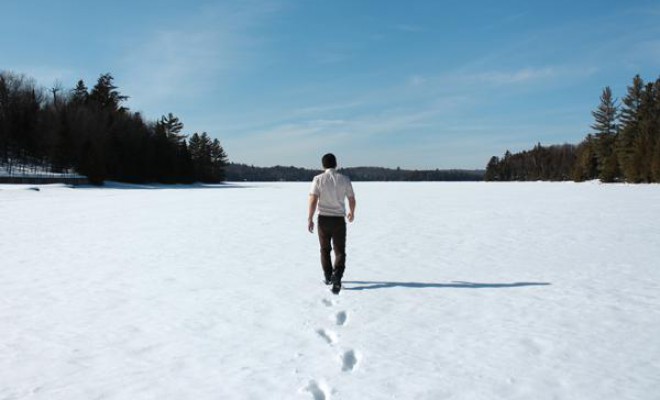 Born in 1973. Lives and works in Toronto.
Jon Sasaki's multidisciplinary art practice brings performance, video, object and installation into a framework where expectation and outcome never align, generating a simultaneous sense of pathos and fun. His work employs reason-based approaches reminiscent of conceptual art while investigating romantic subjects; in this juxtaposition, Sasaki creates humorous, self-exhaustive systems caught in cycles of trial and error. In his 2010 work Jack Pine, 8' Camera Crane, Sasaki attempts to recreate Tom Thomson's 1916 The Jack Pine painting with modern cinema infrastructure; this fanciful gesture results in Sasaki struggling to control the crane as the camera repeatedly crashes through nearby foliage. Throughout his performance-for-video works, Sasaki assumes the role of a somewhat naive everyman, performing Sisyphean tasks with a mildly uncomfortable, self-effacing positivism. Sasaki holds a BFA from Mount Allison University and he was an active member of Toronto/Vancouver–based collective Instant Coffee from 2002 to 2007. Sasaki has exhibited nationally and internationally, including solo exhibitions at Galerie Clark, Gallery TPW, the Art Gallery of Ontario and Latitude 53.
Image courtesy and © Jon Sasaki.