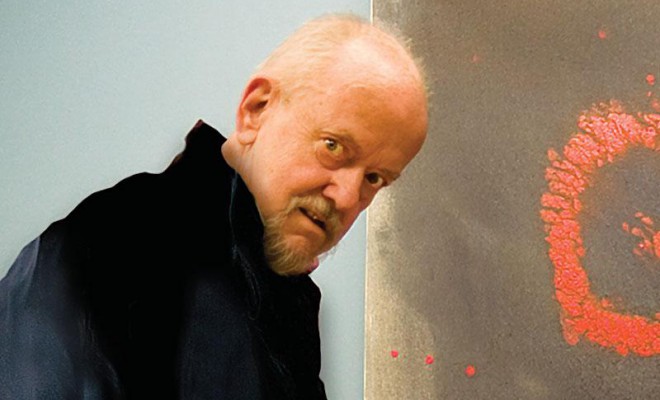 Born in Waterloo, Iowa, in 1939. Lives and works in Calgary.
A highly individual and experimental artist, John Will deals primarily with issues of mortality, death, politics, religion and spiritual enlightenment. His autobiographical art combines political satire and commentary on popular culture with a playful, often biting, sense of humour. His extensive travels inform the themes and images of his work. Will was educated at the University of Northern Iowa, Cedar Falls, and the University of Iowa, Iowa City, where he received his MFA. He studied at the Rijsakademie in Amsterdam from 1964 to 1965 on a Fulbright Fellowship, and he attended the Tamarind Institute as a Ford Foundation Printer-Fellow from 1969 and 1971. Will moved to Calgary in 1971 where he continues to play an active role as a practicing artist, a board member of Stride Gallery and a professor emeritus at the University of Calgary. Will's work is represented in numerous private and public collections throughout North America. Since 1962, his work has been featured in well over 100 solo and group exhibitions both in Canada and abroad.
Photo of John Will by Milo Dlouhy from the Spring 2010 issue of Canadian Art.