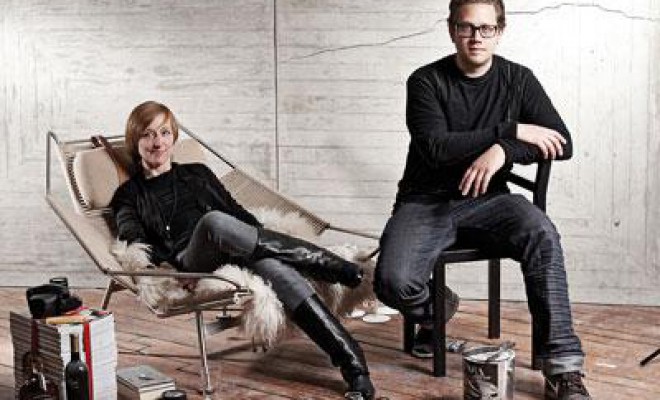 Marman born May 2, 1965, in Toronto. Borins born February 18, 1974, in Toronto. Both live and work in Toronto.
The art of Jennifer Marman and Daniel Borins is fun and rigorous—a marriage of art-historical inquiry (notably into Modernist and Minimalist utopias) and pop-culture irony. Marman and Borins engage with multiple media from photography to sculpture, milk crates to cinder blocks; ideas of surveillance and viewership are paramount. The artists met as students at the Ontario College of Art and Design, initially taking on the name Marmco International, a moniker that suggests their mutual interest in both adopting and deconstructing corporate strategies. Mid-2000s works for the Toronto Sculpture Garden and Nuit Blanche—the latter a clever faking of an alien crash-landing—increased their profile locally. More institutional interest followed. In 2012, the duo collaborated on a project for the Greater Toronto Area's Go Transit commuter trains and prepared for a solo show at the Art Gallery of Hamilton. In 2014, they participated in a group exhibition curated by John G. Hampton at the Justina M. Barnicke Gallery, "Why Can't Minimal," discussing the question of humour in relation to minimalism. Work by Marman and Borins is in the collection of the National Gallery of Canada, among other institutions.
Photo of Marman and Borins by Corey Goodyear from the Fall 2009 issue of Canadian Art.