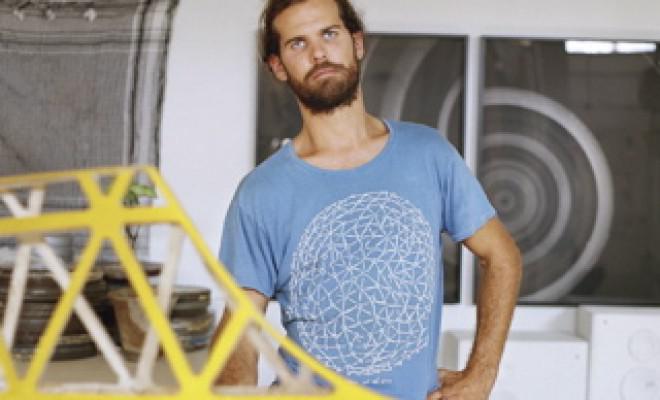 Born in 1978 in Toronto. Lives and works in Los Angeles.
Jed Lind is a sculptor and installation artist currently based in Los Angeles. He has exhibited widely since receiving his MFA at the California Institute of the Arts in 2004. Lind's work often employs found and industrial materials to comment on notions of innovation and navigation. While executing projects on particular places (including, at times, the universe as a whole) Lind creates powerful intersections between the natural and the manufactured. Works such as A Canoe is a Canoe is a Canoe and An Archetype for the Edge of the World no. 2 strip and overturn familiar watercrafts. For his 2011 commission for the Toronto Sculpture Garden's 30th anniversary, entitled Gold, Silver & Lead, Lind created a tower of car shells that recalls both a totem pole and Brancusi's Endless Column. Lind has shown at the Power Plant, the Laguna Art Museum and the Santa Monica Museum of Art, among other institutions. In March 2013, his first permanent public artwork was unveiled on King Street West in Toronto.
Photo of Jed Lind in his studio by Jessica de Reuter from the Fall 2009 issue of Canadian Art.