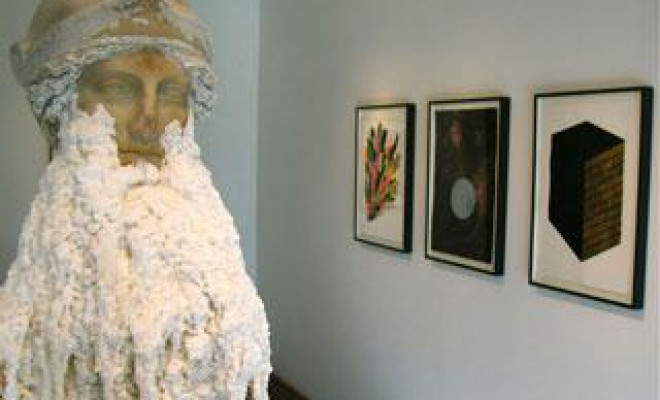 Born in 1981. Based in Canada and the United States.
Jason de Haan is a multidisciplinary artist known for sculptures, installations, collages and other works that condense varying spans of time and space and different ways of knowing. His work came to wider attention in the late 2000s with sculptures in which classical-looking busts were given salt-crystal beards, among other works. De Haan earned his BFA at the Alberta College of Art and Design in 2006, and was based for much of his early career in Calgary. In 2012, he commenced an MFA program at Bard College in upstate New York and was also shortlisted for the Sobey Art Award. De Haan's work has been shown in group exhibitions in Canada, the US, Ireland, Mexico, Sweden and the UK. He has participated in Toronto's Nuit Blanche and the Vancouver 2010 Cultural Olympiad, as well as residencies at the Klondike Institute for Art and Culture and the Banff Centre.
Photo of Jason de Haan's Salt Beard (Mercury) (2010) courtesy of Clint Roenisch Gallery.