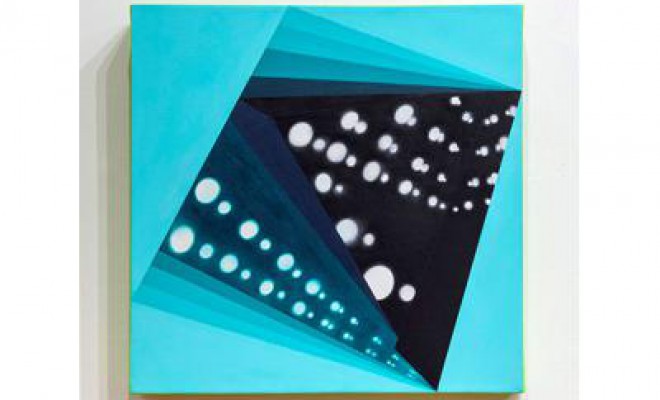 Born in Montreal. Lives and works in Toronto.
Janet Jones is a painter with an interest in issues of abstraction and their confluence with evolving urban spaces and film history. In her canvases, she combines excerpts of city views with an intimate knowledge of painting's dialogues and a sense of wonder and wariness regarding our increasingly technological culture. Jones received her MFA from York University and her PhD from New York University, with a dissertation focused on Clement Greenberg and the artist-critic relationship. Her work has been exhibited across Canada as well as in the United States, England, Germany, France and China. Her touring survey "DaDa Delirium" featured a 2011 catalogue with essays by Stuart Reid and Nell Tenhaaf as well as an artist interview by Georgiana Uhlyarik; in 2010, she participated in the exhibition "Empire of Dreams: Phenomenology of the Built Environment" at the Museum of Contemporary Canadian Art, curated by David Liss. Jones has been a visiting artist in France, England, Russia, China, the Netherlands and Cuba, and she is an associate professor at York University.
Image of Janet Jones's Hypno-Merge Into Dazzle Days #2 (2012) courtesy of the artist and Katzman Kamen Gallery.