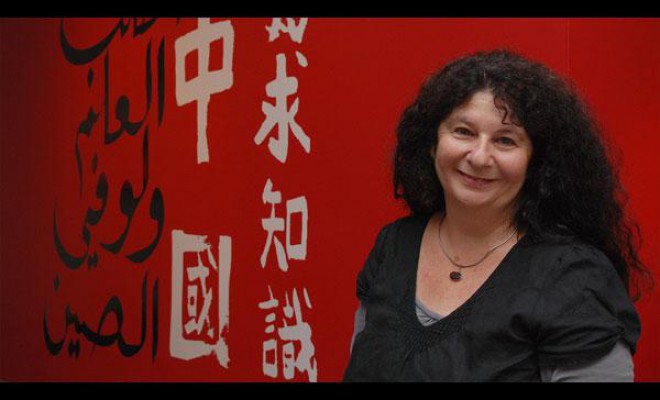 Born  in London, Ontario, on September 1, 1948. Lives and works in London, Ontario.
Political conflict, social activism and cultural displacement are some of the themes woven through the work of Jamelie Hassan. Whether using watercolour, photography, ceramics or installation, Hassan heightens awareness of one's sense of geographic, societal and political location, while also suggesting the fragility, tenuousness or relativity of any such sense. Early watercolours reproduce rejection letters relatives received from Canadian immigration officials. Later, during the first Gulf War, Hassan made a billboard of a photo of she had taken in Iraq in the late 1970s, adding the text "Because… there was and there wasn't a city of Baghdad." Born to Lebanese immigrant parents in London, Ontario, Hassan studied art in Rome, Beirut and Windsor. Though grounded in the regionally focused London art scene of the 1960s—and having co-founded key area art centres Forest City Gallery and Embassy Cultural Centre—Hassan's perspective has also been shaped by lifelong international travel. A recipient of Governor General's Award, Hassan has been collected by the National Gallery of Canada and the Art Gallery of Ontario, among other institutions.
Photo of Jamelie Hassan courtesy of the artist and the University of Lethbridge Art Gallery.