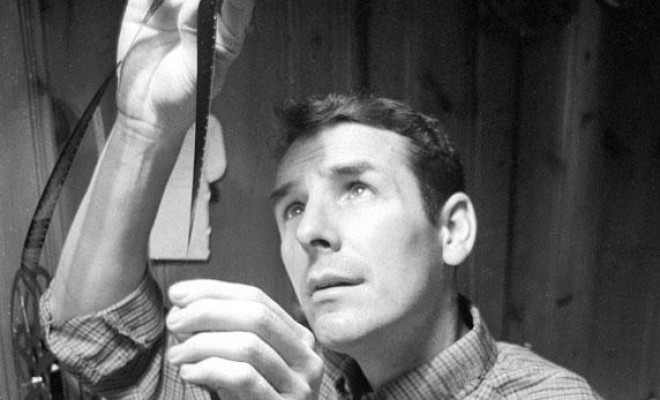 Born in London, Ontario, on March 25, 1931. Died in London, Ontario, on April 13, 1978.
Best known for realistic paintings that celebrate the city where he lived most his life, Jack Chambers (born John Richard Chambers) was a leader of the London, Ontario, art scene during the 1960s and 70s. Chambers studied and worked in Europe, including at the Royal Academy of Fine Arts in Madrid, following early training at London's H.B. Beal Secondary School. Moving though a Surrealist phase, Chambers eventually adopted his signature "perceptual realism" style that he once explained in an influential essay published in artscanada in 1969. Photographs were important sources for Chambers's paintings. After selecting one of his own snapshots, he would meticulously work to recreate the experience of the original scene. Paintings such as 401 Towards London No. 1 (1968-69) and Lombardo Avenue (1972-76) were the impressive results. The paintings incorporated the phenomenological philosophy of Maurice Merleau-Ponty, which also led Chambers into experimentation with film. His work was the subject of a 2011 retrospective at the Art Gallery of Ontario and a travelling 2011 show of film-related works organized by Museum London.
Photo of Jack Chambers courtesy of Western Archives, Western University.