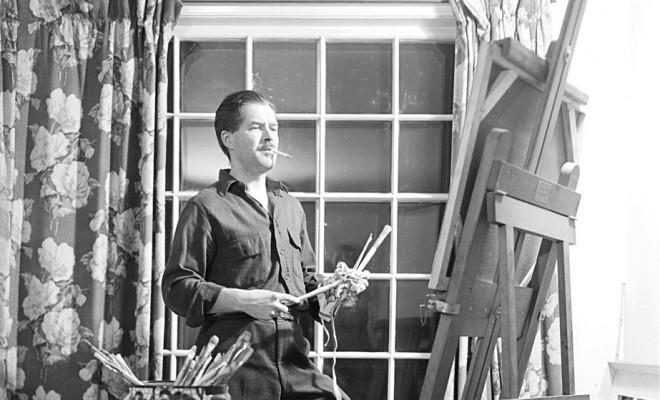 Born in Toronto on March 20, 1909. Died in Toronto on January 24, 1977.
Best known for his abstract paintings made in 1950s, 1960s and 1970s, Jack Bush was a prominent member of the Toronto-based collective Painters Eleven. Devoted to the practice of abstract painting, the Painters Eleven lasted from 1953 to 1960, and Bush was arguably its best-known alumnus alongside other talented members such as Harold Town and William Ronald. Bush began his career as a commercial artist in the advertising industry; while working at those types of jobs, he also studied at the Art Association of Montreal and later at the Ontario College of Art. Although influenced early on by a Canadian tradition of landscape painting exemplified by the Group of Seven and others, by the mid-1950s Bush had developed an abstract approach that caught the attention of American critic Clement Greenberg, who would become a friend and mentor. In 1964, Greenberg included Bush in his influential "Post-Painterly Abstraction" show at the Los Angeles County Museum. In 1967, Bush represented Canada at the São Paulo Biennial along with Jacques Hurtubise. In the year preceding his death, Bush received the Order of Canada and saw a major retrospective of his work mounted by the Art Gallery of Ontario. His works are held in the collections of the National Gallery of Canada, Tate Gallery and the Boston Museum of Fine Arts, among other institutions.
Photo of Jack Bush at his easel in 1946 by Gilbert A. Milne. Source: Archives of Ontario.