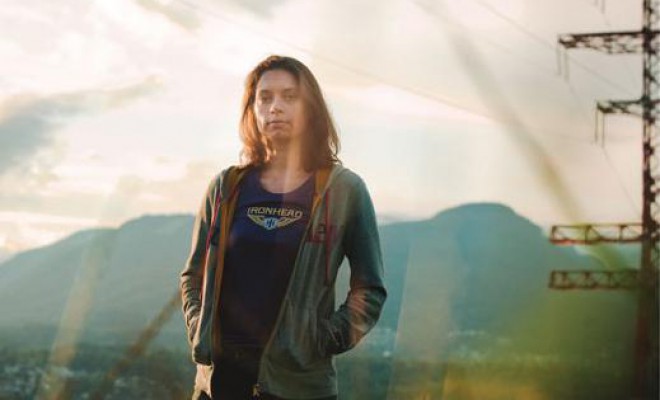 Born in Kortrijk, Belgium, in 1975. Lives and works in New Westminster.
Working primarily with video, film and installation, Isabelle Pauwels layers narratives in a manner that disrupts viewer expectations. Whether she is drawing from experimental cinema, reality television, documentary films or online talk shows, Pauwels juxtaposes the idea of a factual or objective record with artificial fabrications such as fiction or storytelling. W.E.S.T.E.R.N. (2010), for instance, juxtaposes her grandfather's home movies shot in the Belgian Congo with her videos shot in her parents' home in Richmond. The result is a psychologically complex space where the viewer is provoked to negotiate a colonial history that resonates in the present. Pauwels received her BFA from Emily Carr Institute of Art and Design and her MFA from the School of the Art Institute of Chicago. Since her first solo exhibition at Vancouver's Or Gallery in 2001, she has exhibited her work nationally and internationally including at the Volker Bradke in Dusseldorf, Western Front, the Vancouver Art Gallery and the Power Plant. Pauwels was shortlisted for the 2013 Sobey Art Award.
Photo of Isabelle Pauwels by Hubert Kang from the Fall 2010 issue of Canadian Art.