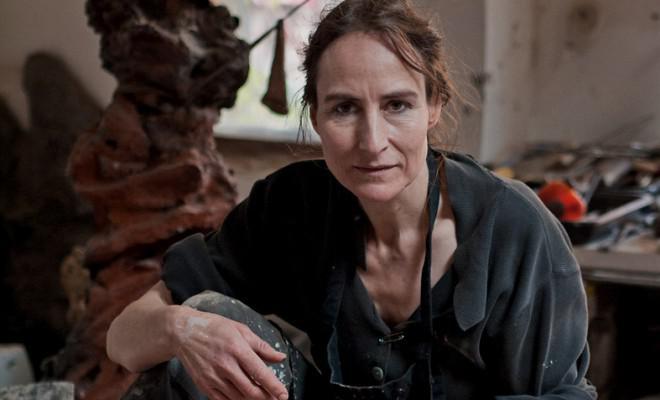 Born in Friedrichshafen, Germany, on April 6, 1962. Lives and works in Toronto.
Iris Häussler is best known for elaborate, detailed and immersive narrative installations constructed around fictitious personae which raise issues around truth, art and creative identity. Her projects have been sited in apartments, hotel rooms, houses and galleries, including He Named Her Amber curated by David Moos for the reopening of the Art Gallery of Ontario in 2008. For this particular project, Häussler transformed the Grange—a 19th-century mansion now part of the gallery—into a faux archeological site dedicated to Mary O'Shea, a young Irish maid that the project suggested was a covert sculptor and installation artist during her years working at the mansion in the early 1800s. O'Shea's installations were only revealed to be fictional—with her "interventions" and narrative being a creation of Häussler's—after many viewers experienced the "excavation." This outraged some visitors and provoked questions about the ethical and educational responsibilities of the museum. University of Toronto philosophy professor Dr. Mark Kingwell has termed Häussler's work "haptic conceptual" for its ability to profoundly affect the psychology and physiology of viewers. The artist has been exploring the imaginative potentialities of her unique medium since the late 1980s in Germany; she relocated to Toronto in 2001. Exhibitions include the 2012 Biennale of Sydney, the Minneapolis Institute of Arts and a solo exhibition at Daniel Faria Gallery in 2015.
Photo of Iris Häussler in the studio by John Burnett.