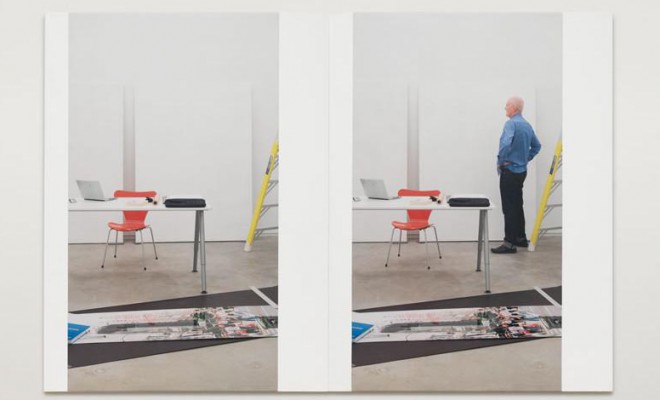 Born in Shoreham, England in 1943. Lives and works in Vancouver.
Ian Wallace is a celebrated artist and teacher, best known as a founding member of what has come to be recognized as the Vancouver school of photoconceptualism. Wallace graduated from the University of British Columbia in 1968 with a master's in art history; from there, he began his teaching career, starting at UBC and soon moving to the Vancouver School of Art (now the Emily Carr University of Art and Design), where he remained until his retirement in 1998 and was among the first to teach courses on recent developments in the visual arts. Wallace was a teacher and mentor to such younger artists as Jeff Wall, Ken Lum, Stan Douglas and Rodney Graham. As an artist, his work was also instructive: he set precedents by blowing up photographs to scales typically associated with history painting, and by uniting these images—documents from the news or the everyday—with minimalist, monochrome painting. Wallace won a Governor General's Award in Visual and Media Arts in 2004. In 2012, the Vancouver Art Gallery presented a career retrospective, "Ian Wallace: At the Intersection of Painting and Photography."
Detail image from Ian Wallace's At Work (2008) by Trevor Mills, Vancouver Art Gallery.