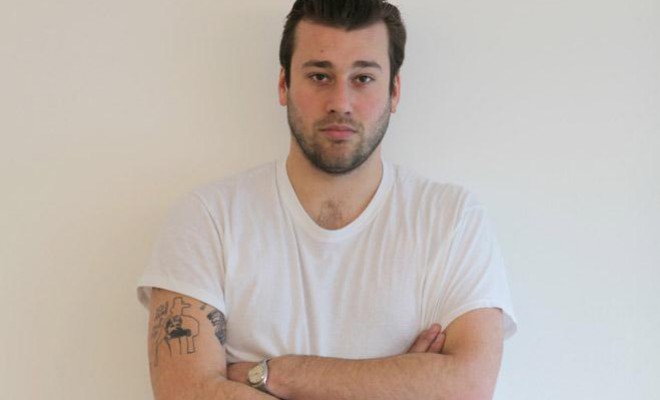 Born in Cambridge, UK, in 1988. Lives and works in Brooklyn.
Hugh Scott-Douglas is an emerging artist who has become known for his affecting and conceptually rigorous projects. Born in England, Scott-Douglas moved to Edmonton with his family as a young child, and later grew up in Ottawa. In his late teens, he studied briefly in the pre-college program at the Pratt Institute in Brooklyn before completing his BFA in sculpture at OCAD University in 2010. There, he counted Ian Carr-Harris, George Boileau and Ginette Legaré as influences. Beyond creating his own works post-graduation—gaining note in particular for his cyanotype prints on textiles—he also curated group exhibitions and established Tomorrow Gallery with fellow OCAD alumni Tara Downs and Aleksander Hardashnakov. Scott-Douglas has exhibited in Berlin, San Francisco and Milan, and in early 2013 he opened a solo show at Blum & Poe in Los Angeles. His work is in the collection of the Dallas Museum of Art and the Depart Foundation.
Photo of Hugh Scott-Douglas courtesy the artist Blum & Poe, Los Angeles.