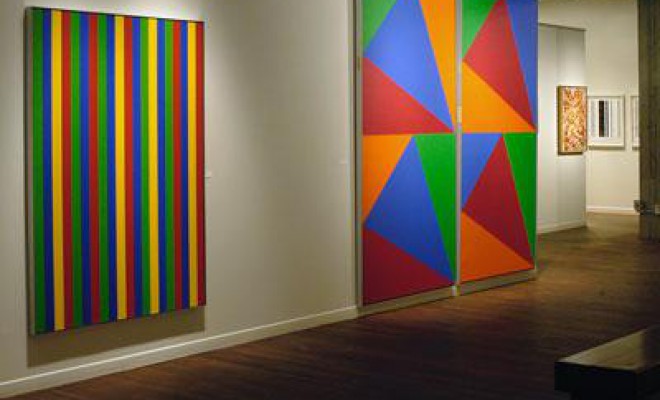 Born in Montreal in 1933.  Died in Montreal in 2004.
The name Guido Molinari is synonymous with abstract painting in Canada. From his studio in Montreal, Molinari found himself a central figure on the Quebec and Canadian scenes from the 1950s onward. He led the way with a hard-edged abstraction that he formulated early in his career, inspired by Jackson Pollock and Barnett Newman paintings in New York. In 1956, he became a founding member of the Association des artistes non-figuratifs de Montréal. His work spearheaded a cooler, more analytical turn in abstraction. Many of his paintings are noted for their vertical, hard-edged bands of colour that are calibrated to highlight the instabilities in the act of perception. He was the winner of many awards for his art, including a Guggenheim Fellowship in 1967, participation at the 1968 Venice Biennale, and a Prix Paul-Émile-Borduas awarded by the Quebec government in 1980. A teacher at Concordia University until 1997, Molinari's opinions and theoretical writings have proven influential to generations of younger Canadian artists.
Photo is an installation view of "Guido Molinari and Colour: Paintings 1954–1999," a 2008 exhibition at Galerie Simon Blais.