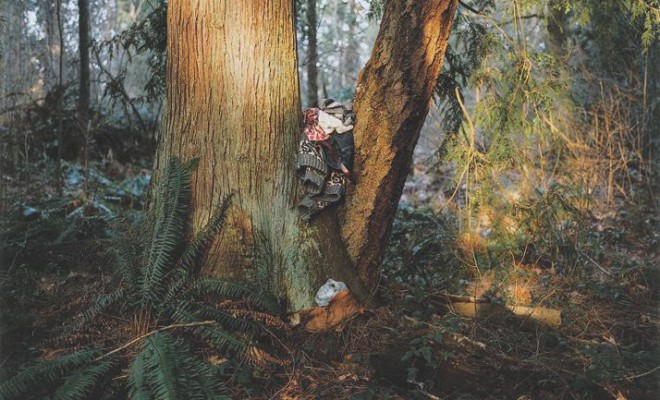 Born in Matsqui, British Columbia, in 1975. Lives and works in Berlin.
Gareth Moore's practice is an enigmatic blend of exploration and pilgrimage, magic and myth, fact and fiction. Whether walking city streets and trading his clothes for discarded ones (Transformers, 2003), embarking on a Quixote-esque journey from France to Texas and beyond (Uncertain Pilgrimage, 2009), or constructing and living in commune-styled village for a year in Kassel's Karlsaue Park (A place – near the buried canal, 2010–2012), Moore consistently challenges the intersection between the accidental and the aesthetic. Exhibitions of his work often take the form of objects collected on these journeys, adding up to a kind of totemic inventory of incident and experience. Moore is a graduate of the Emily Carr Institute of Art and Design. His work has been shown nationally and internationally, including at the CCA Wattis Institute, Witte de With, the Power Plant and dOCUMENTA (13). Moore was shortlisted for the 2010 Future Generation Art Prize and the 2012 Sobey Art Award.
Image of Gareth Moore's My Clothes in the Woods (2009) courtesy of Catriona Jeffries and Lüttgenmeijer, Berlin.