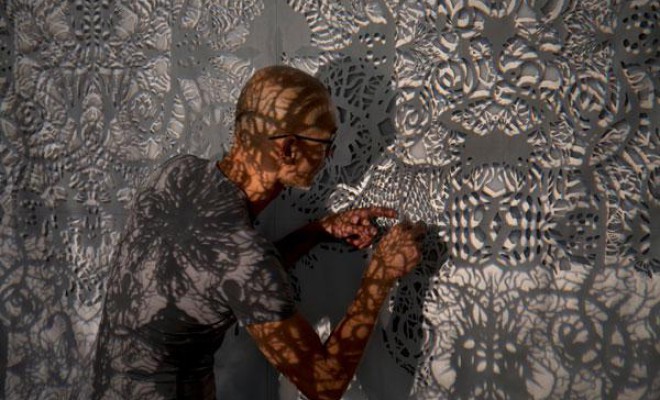 Born in Taipei, Taiwan, in 1958. Lives and works in Toronto.
Ed Pien creates drawing-based installations that pull from a myriad of sources, including myths and legends from around the world. The haunting characters he depicts waver between violence and playfulness. He has also created large-scale cut-paper installations, juxtaposing delicate, decorative cuttings with dark, demonic characters; the result is a push and pull between beauty and horror that wraps the viewer up in an unsettling experience. Ed Pien immigrated to Canada from Taiwan at the age of 11. He received his BFA from the University of Western Ontario in 1982 and his MFA from York University in 1984. Pien's work has been exhibited at the Bienniale of Sydney as well as the Drawing Center in New York and the Goethe Institute in Berlin, as well as at the National Gallery of Canada and the Art Gallery of Ontario. Pien has also completed numerous residencies in Canada and abroad, and his work has been collected by the Tapiès Foundation, the Musée des beaux-arts de Montréal and Centrum Beeldende Kunst, among other institutions.
Photo of Ed Pien in his studio courtesy of the artist, Birch Libralato and Pierre-François Ouellette art contemporain.