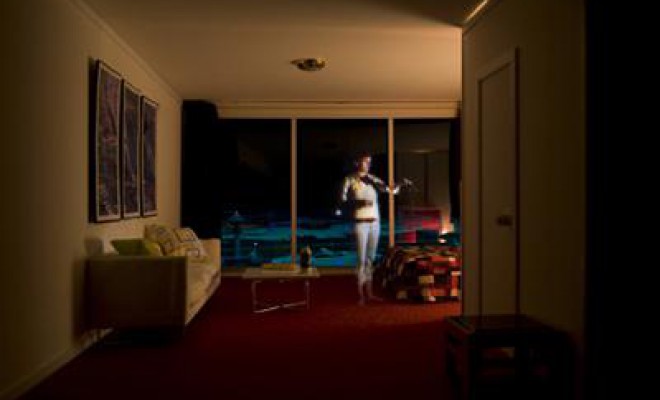 Born in Montreal in 1966. Lives and works in Lethbridge.
David Hoffos's unique hybrid of sculptural diorama and low-fi cinema lends his work a magical buoyancy while often addressing melancholy. Illusion is central Hoffos's work; he creates a dichotomy where each piece simultaneously contains illusion and deconstructs its artifice. Scenes from the House Dream (2003–2008) consists of eerie vignettes reflecting on the relationship between the uncanny and everyday life, all animated by a hodgepodge of familiar domestic technologies. Hoffos takes the visual logic of science fiction, comic books, haunted houses and pre-cinema and combines them to produce a personal examination of the human psyche. David Hoffos received his BFA from the University of Lethbridge and was awarded the 2007 Images Grand Prize. Hoffos has had several touring exhibitions and has shown extensively in Canada, including solo shows at the Southern Alberta Art Gallery, the National Gallery of Canada and the Museé des beaux-arts de Montréal. He has also shown internationally, including at MASS MoCA's "Oh, Canada."
Image of David Hoffos's Scenes from the House Dream: Airport Hotel (2004) courtesy of the artist and Trépanier Baer Gallery; photo David Miller.