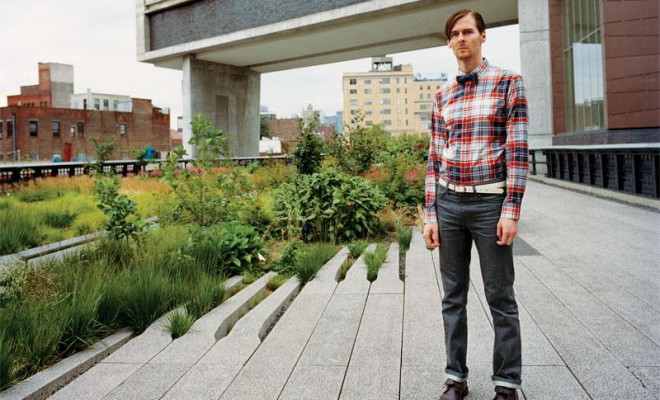 Born in Winnipeg in 1971.
Daniel Barrow is a draftsperson who works in video, performance and installation. He is best known for his intricate, live, manual animations on overhead projectors, which deal with themes of fantasy, empathy, isolation and queerness. A graduate of the University of Manitoba in 1995, Barrow began experimenting with overhead projectors after appreciating the lecture style of one of his professors. An important early overhead-projector work was 2002's The Face of Everything, inspired by the bizarre story of Liberace's long-time partner. Every Time I See Your Picture I Cry, from 2008, was a breakthrough work; Barrow toured it internationally through 2011. In 2010, Barrow won the Sobey Art Award, and earlier that year he opened "Emotional Feelings" at Toronto's Art Gallery of York University. Barrow has performed internationally at venues such as PS1, the Walker Art Center and the Los Angeles Museum of Contemporary Art.
Photo of Daniel Barrow by Stephanie Noritz from the Fall 2010 issue of Canadian Art.