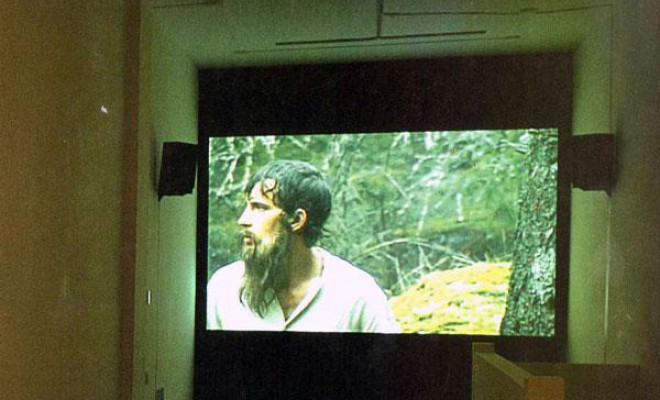 Born in Calgary in 1969. Lives and works in Vancouver.
Utilizing multiple mediums including photography, sculpture, drawing, painting and video, Damian Moppett's conceptual and studio-based practice explores our relationship to art history both distant and recent. His self-reflexive engagement with his references is often incorporated, highlighting similarities that exist between seemingly divergent art-historical movements. In a way art history is, for Moppett, itself a rich medium in which to work. Damian Moppett graduated from the Emily Carr College of Art and Design in 1992 and received his MFA from Concordia University in 1995. He has exhibited widely, including at the Contemporary Art Gallery, the National Gallery of Canada, Witte de With and the Rennie Collection at Wing Sang.
Installation view of Damian Moppett's 2003 work 1815/1962 from the Spring 2008 issue of Canadian Art. Image courtesy of Catriona Jeffries.