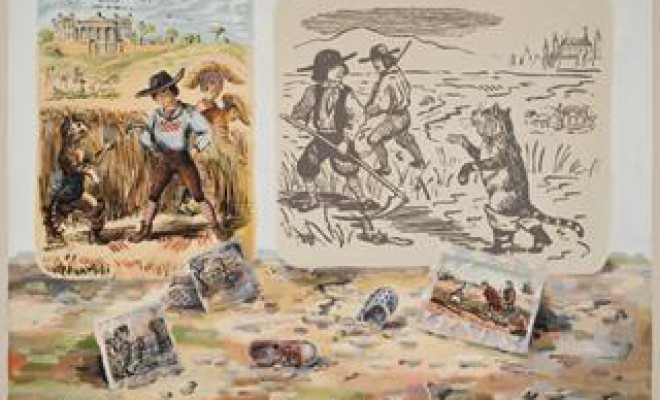 Born in Sarnia in 1955. Lives and works in Ottawa.
Carol Wainio is known for paintings in which diverse references—from fairy-tale illustrations to the 2008 global financial collapse—are combined to create uneasy, richly layered and often precarious scenes and stories. She has stated that her work is both a means of "investigating and re-staging narratives of transformation, commodification, and desire" and an opportunity "to question, lament, and wonder about past and future." Wainio received her MFA from Concordia University in 1985. Since then, her work has been exhibited at various venues, including the Museum of Contemporary Canadian Art, the Stedelijk Museum and the Venice Biennale. Her art has been collected by the National Gallery of Canada, the Musée d'art contemporain de Montréal and the Art Gallery of Ontario, among other institutions. Wainio is also an adjunct professor in the University of Ottawa's department of visual arts. In 2014, Wainio received a Governor General's Award in Visual and Media Arts.
Photo of Carol Wainio's 2009 work Puss in Boots Copies by Richard-Max Tremblay, courtesy of the artist.