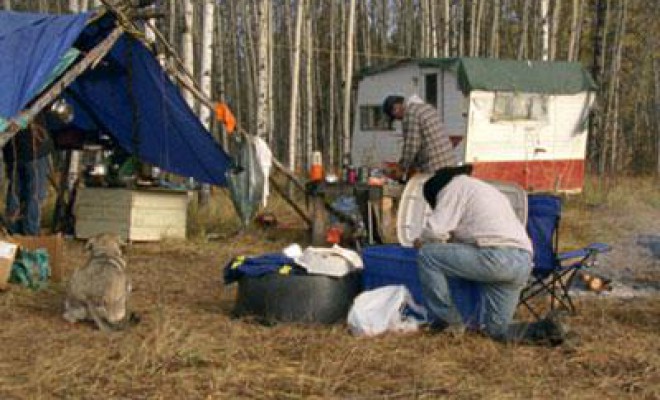 Born in Fort St. John, British Columbia, in 1970. Lives and works in Vancouver and Fort St. John.
Sculptor and multidisciplinary artist Brian Jungen employs repurposed materials and a combination of contemporary and traditional techniques; the resulting works often prompt viewers to consider the distances and proximities between cultures, as well as those between humans and nature. A member of the Doig River band of the Dane-zaa First Nation, Jungen came to prominence in the mid-to-late 1990s with a series of masks made of Nike sneakers—a comment, in part, on his own mixed European–Dane-zaa heritage, as well as on the impact of global capitalism on Aboriginal cultures and communities. Later works, shown at the Art Gallery of Ontario, the New Museum and Tate Modern, among other venues, include giant whale skeletons made of plastic lawn chairs, totem poles made of golf bags and a teepee made of black sofa leather. Recent work focuses on conceptual and modernist forms and their relationship to so-called "primitivism." Among other honours, Jungen won the first Sobey Art Award in 2002 and received the Gershon Iskowitz Prize in 2010. In 2012, he was included in dOCUMENTA (13).
Brian Jungen with Duane Linklater in the film Modest Livelihood (2012). Courtesy of the artists and the Walter Phillips Gallery/Banff Centre.