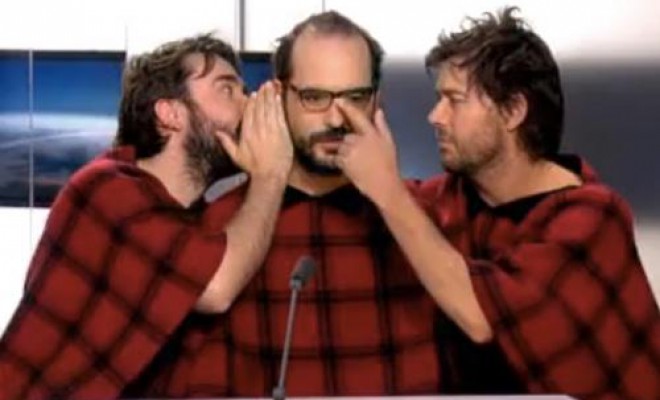 Jasmin Bilodeau: Born in Lac-Mégantic in 1973. Sébastien Giguère: Born in Arthabaska in 1972. Nicolas Laverdière: Born in Quebec City in 1972. All live and work in Quebec City.
Few Canadian art practices exude shrewd wit and offbeat charm equal to that of Jasmin Bilodeau, Sébastien Giguère and Nicolas Laverdière, better known as the collective BGL. Formed in 1996, the group embraces humour as its modus operandi, repositioning the touchstones of everyday urban and rural pop culture—ATVs, in-line skates, drop ceilings, bonfires, ice cream, Darth Vader and various taxidermied animals are favourites—in works that range from painting and sculpture to immersive installations and performances. It's an approach designed to destabilize social and political norms by taking critical aim at the excesses and absurdities of consumer culture and the institutional status quo. All graduates of l'Université de Laval, the members of BGL have exhibited work nationally and internationally, including solo exhibitions in Toronto, Vancouver and Montreal and a showing in Paris as part of its Nuit Blanche in 2011. The group was shortlisted for the Sobey Art Award in 2006, and represented Canada at the 2015 Venice Biennale.
Image of BGL from the French television program Y'a du monde à Paris.