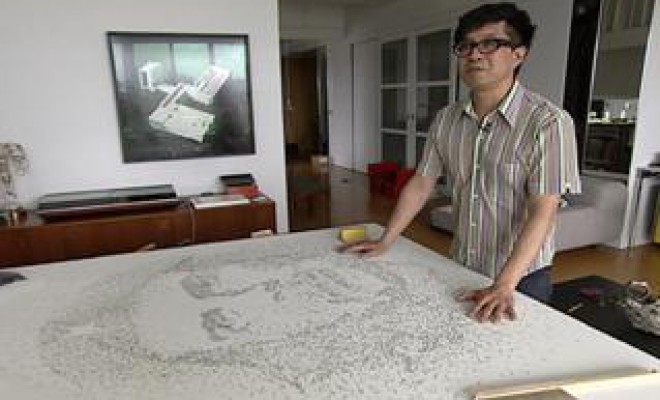 Born in 1967 in Tainan, Taiwan. Lives and works in Toronto.
Toronto-based artist An Te Liu is an innovative and incisive installation artist and sculptor whose work is influenced by his background: he holds a master's degree from the Southern California Institute of Architecture. Liu's work tackles the legacy of modernist design from a postmodernist perspective. Site and space are key materials for Liu as he explores issues of function, dysfunction and cultural coding in our built and hypothesized environments. A work he produced for 2009's site-specific Leona Drive Project in the Willowdale district of Toronto was called Title Deed, and painted a disused house green, making it reminiscent of a piece from the board game Monopoly. Cloud and Blast build miniature cities out of air purifiers and other home appliances, highlighting household consumption. Liu's installations and sculptures have  been collected by the San Francisco Museum of Modern Art, the Art Institute of Chicago and the Art Gallery of Ontario. Also a teacher of architecture, Liu has exhibited at the Venice Architecture Biennale and the Canadian Centre for Architecture.
Photo of the artist in his studio courtesy of Bravo!/CTV.